Vertex Shifter
A short puzzle game made in a couple days for WGJ 140: Shapeshift. Sokoban esque, but where your pieces lose one vertex whenever they move. Only 16 levels at the moment!

Controls:
WASD/Arrow keys to move a piece
Space to switch pieces
Z to undo, X to restart level
Escape for options/pause (Only global volume control at the moment)
Feedback welcome, especially any bugs (particularly with the undo behavior). Would also welcome any ideas for additional mechanics :)
Music: "Night Prowler" by section 31 (CC0), can be found here

Comments
Log in with itch.io to leave a comment.
Vertex Shifter (Level 1 - 20)
We just discussed your game on our podcast! Come check us out!
Episode 21: Weekly Jam 140 - "Shape Shifter"
you should let users use the mouse in the main menu

Nice and simple. Like all good puzzles.
For a new mecanic, you could add modifiers on the floor like +1 or -1, when a piece goes to one of these it adds a +1 or -1 to the piece, in addition of (eventually) the -1 coming from the move.
This one is a crazy idea : you could add an action to explode and repulse nearby pieces.
But I guess there is much more interresting puzzles with just the mecanic you have.
I appreciate the ideas. I actually wanted to make a piece that repulses the other pieces but some complications came up with that. I like the + and - idea, not sure how I didn't think of that :P
Wow! this is amazing! :D
I wasn't able to solve this one, but I really love the idea of the game. Its so intuitive.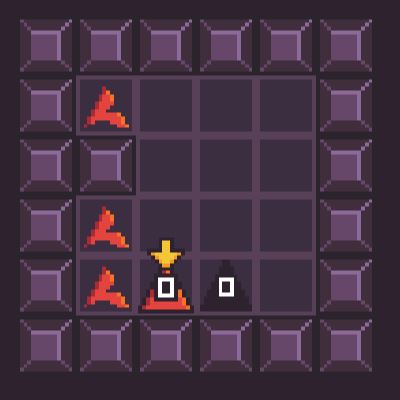 You always make great puzzle games! I love the how you introduce new ideas carefully as the levels progress. Great work!
The game-feel on this one was good; it felt like I was moving really big, heavy blocks around. It would be neat if the the vertex played more of a roll in the game play than just being a simple counter.
Originally there were no numbers on the shapes, but I added in the numbers to make things more clear. Not sure how to make the vertices play a bigger role, will have to think about it. Thanks for playing :)
Love the art and the puzzles :3
Very fun game, also the puzzles are quite hard. Well done.